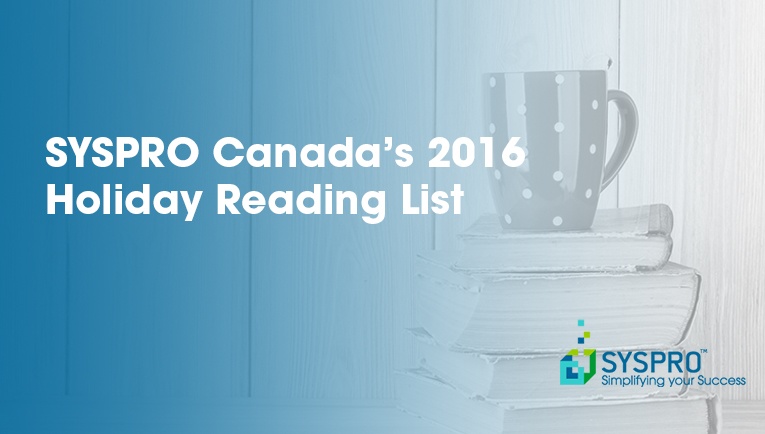 Discover top strategies to plan for manufacturing growth in 2017
2016 has been an eventful year for most businesses around the world.
In Canada, the recent U.S. election and uncertain near-future trade agreements; a weak dollar; declining oil prices; and a shaky global economy, all impacted the mindset of manufacturing leaders. Canadians also appear more risk-averse than our neighbors to the south—and that is not necessarily a bad thing. Developing a sustainable, long-term growth plan is the key for Canadian manufacturing executives to turn their optimism into practice.
As 2016 winds down, SYSPRO Canada has compiled a special holiday reading list to help manufacturing leaders plan for a successful 2017. A new year brings reflection, new goals—and new plans!
We anticipate that Canadian manufacturers will experience great success in 2017, and we're excited to support them in the opportunities that lie ahead.
Happy reading and happy holidays from SYSPRO Canada.
View the entire holiday reading list here.