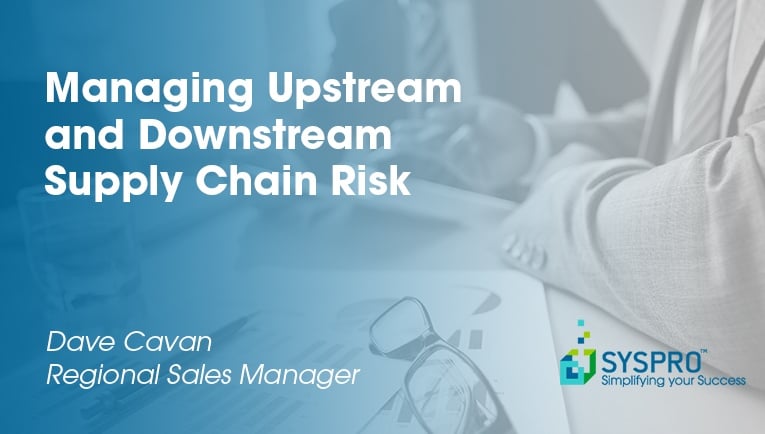 Aligning your order fulfillment process toward successful supply chain management needs to be the top priority for manufacturers. The survival of your business depends on it.
Order management and fulfillment processes have long been considered the core competencies of supply chain management, and the bottom line to manufacturing success. In today's "demand-driven" market, it has become challenging to maintain a high-degree of adeptness in order management and fulfillment due to several factors, including an explosion of order and delivery channels, more complex global supply chains, and increasing customer expectations. Manufacturing customers are progressively demanding higher degrees of product customization, shorter lead-times, higher quality, and lower costs.
Failure to plan for operational risk or disruption in the supply chain stream, which leads to an inability to execute an effective supply chain and order fulfillment management strategy, can have a negative impact for manufacturers. Production errors, delivery delays, and increased labor and transportation costs, not to mention, a risk to brand reputation and revenue loss, can be the most detrimental and often non-recoverable outcomes for manufacturing businesses.
Leveraging systems like Enterprise Resource Planning (ERP) can deliver immediate business benefits including, greater transparency and a single source of inventory information; reduced cycle times for proposals, orders and fulfillment; and improved ability to address complex customer needs more quickly—and with fewer data errors.
At SYSPRO Canada, we firmly believe in starting a conversation with customers and prospective customers alike. We do this by discussing the business problem they are trying to resolve. We spend a great deal of our time developing helpful resources to provide manufacturing leaders with on-going information on various industry topics, and to outline how technology can help "unlock" the desired outcome they require for their businesses.
This month, we are excited to be co-sponsoring and participating in an innovative virtual manufacturers' online conference, hosted by Incrementa Consulting. The multi-day event from October 24-28th will host 19 independent thought leadership webinars, presented by leading subject matter experts, who will explore a variety of topics that apply to Canadian manufacturers.
Register for the SYSPRO Canada session, "Managing Upstream and Downstream Supply Chain Risk" on October 25th at 9:00 am PT / 12 pm ET, where I will be discussing the importance of Sales and Operations Planning. This often overlooked but critical business process facilitates an integrated planning approach to reconcile sales and operations for inventory supply & demand reliability, forecasting and operational efficiency.
I will provide recommendations to help overcome operational risk from an integrated approach of customer and data-driven focus. I will explore several ways to tighten your supply chain management—and drive improved customer fulfillment metrics, using innovative business methodologies such as Lean and Demand Driven MRP (DDMRP), to help manage supply chains upstream and downstream; and I will discuss ways to explore innovative technology that can dramatically improve your organization's order orchestration and fulfillment practices—to improve your bottom line.
If you would like to hear first-hand how to optimize your supply chain upstream and downstream to improve your bottom line, please join me for this informative event.
I hope to see you online.
Don't miss out. Register today!
Managing Upstream and Downstream Supply Chain Risk
Date: October 25th
Time: 9:00 am PT/ 12:00 pm ET
Duration: One hour